Holy Stone HS550 Foldable GPS Drone with 4K camera
Holy Stone HS550 Foldable GPS Drone with 4K camera
2K HD CAMERA & 5GHZ FLUENT TRANSMISSION
The advanced camera of holy stone hs550 drone with a 90° FOV (field of view) lens captures high-quality video and clearer photos. 5Ghz wifi FPV transmission reaches 800ft and ensures a high-speed real-time image.
·EASY TO LEARN:
It is able to do auto-hovering. With just one button, it will take off/land or return home. The drone is also equipped with headless mode, emergency stop, and 2 different speeds modes, super easy for beginners, even kids.
·GPS AUTO RETURN:
Equipped with GPS, the drone is located and tracked. With just one button, send the drone to return. It can also automatically return home when on low battery or signal loss in GPS mode. No worry about losing it.
·FUN MODES:
Holy Stone HS550 drone will follow you automatically to take photos or videos with "Follow Me Mode".You can even use the app to set circling around an object and plan the desired route. You are also able to take photos/videos by gesture control. Besides, the transmitter will record voice around while the camera is recording video.
·FOLDABLE & PORTABLE:
It is compact and lightweight with a folded size of only 10 IN*6.5 IN*2 IN. It's easy to put in the backpack, take it out with you and record your moment.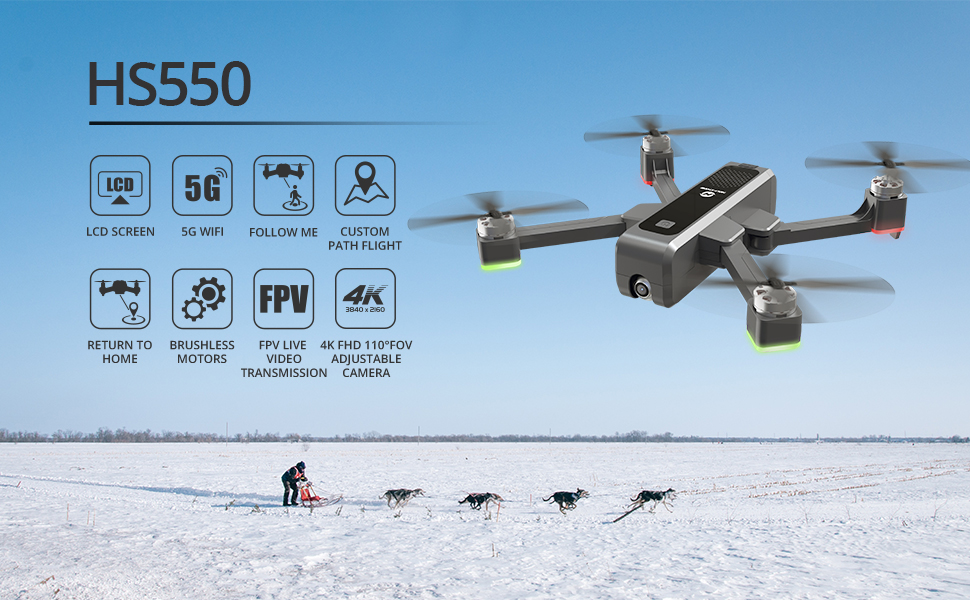 WHAT'S IN THE BOX ?
1*Drone and Transmitter
2*Drone Batteries
4*Extra Propellers
4*Spare Screw
1*USB Charging Cable
1*USB Charging Cable for Transmitter
1*Screwdriver
1*Instructions for Use
1*Carrying Box
---
SPECS:
Weight: 171g/ 6 OZ
Dimension: 262*180*51mm
Flight Time: 13~15 Minutes / Charging Time: 60~80 Minutes
Video / Photo Resolution:
HD1920×1080p (stored in TF card)
HD1280×720p (stored on a mobile phone)
Camera: FOV 90°
Transmitter Range: 984~1312 Feet
Max FPV Transmission Range: 590~820 Feet
SD card: 32GB (Not Included)
BRAND NEW
ONE YEAR WARRANTY 
STOCK IN AUSTRALIA
AUSTRALIAN SELLER
Sold Out

Save
33%

Sold Out

Save
39%

Sold Out

Save
25%

Sold Out

Save
33%

Sold Out

Save
26%

Sold Out

Save
41%

Sold Out

Save
45%

Sold Out

Save
28%

Sold Out

Save
29%

Sold Out

Save
16%

Sold Out

Save
17%

Sold Out

Save
20%

Sold Out

Save
29%

Sold Out

Save
11%

Sold Out

Save
46%

Sold Out

Save
73%

Sold Out

Save
21%

Sold Out

Save
12%

Sold Out

Save
42%

Sold Out

Save
31%

Sold Out

Save
49%

Sold Out

Save
44%